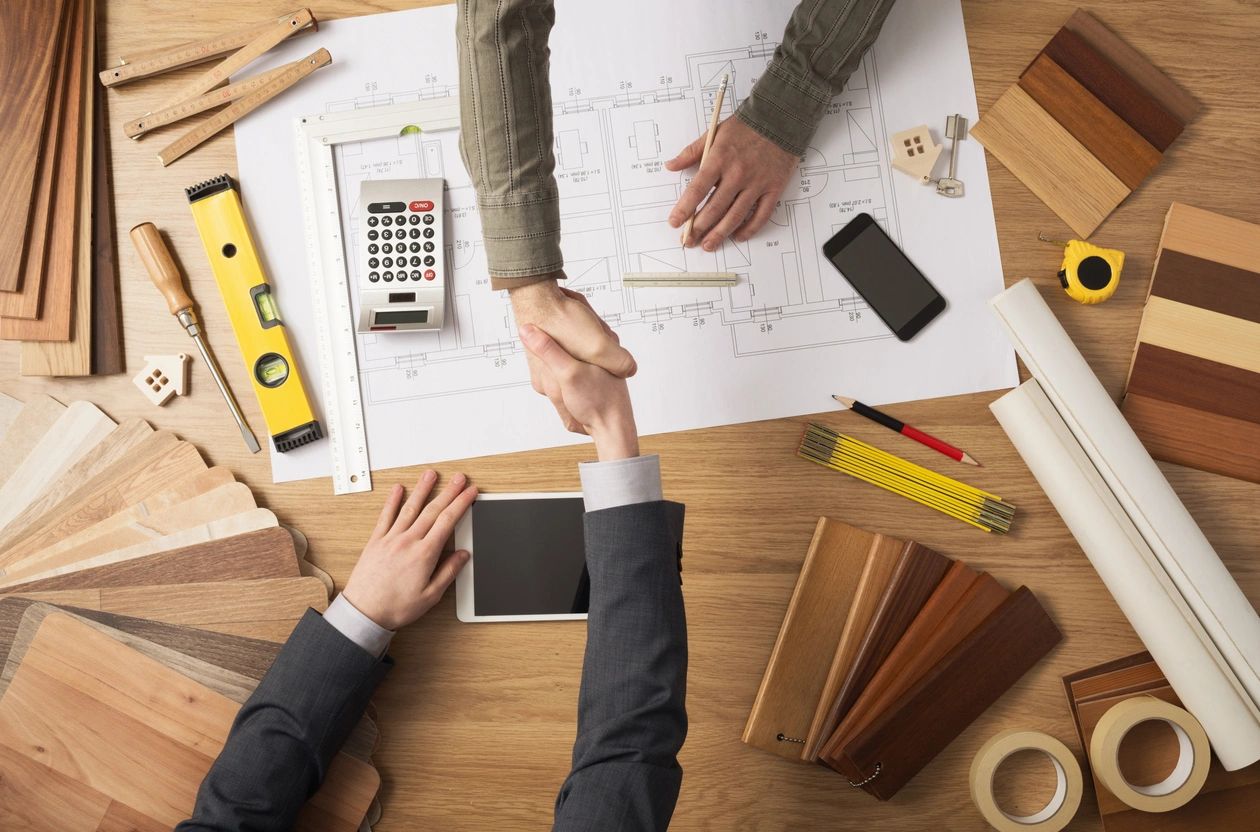 Homeowners, how do you know which subcontractor to pick for your project? Real estate investors and general contractors, how do you know which subs will be dependable and consistent across multiple projects and for a long period of time?
I'm going to share what I've learned in my 20 years in the construction world about how to select the best subcontractors and how to keep them around.
One of the biggest challenges about picking the best subcontractors is that it is not always clear on the surface who your best option is. Every subcontractor will speak highly of themselves and have an abundance of reasons why you should go with them.
If you are a homeowner or real estate investor and have a blank slate, meaning you don't currently work with any subcontractors, you have two options:
You can choose to use a general contractor who will take care of the process for you and bring in his/her own subcontractors

You can seek out subcontractors and build a team yourself
If you go with option #2, you will need to do some due diligence to find out who you should hire to work on your biggest investments: your home, rental property, or office space. One very simple, intuitive way to find solid subcontractors and to look at reviews online. This may seem obvious and redundant, but there is a right way to go about it. Likely, there will be dozens of each type of subcontractor listed. Each of them will probably have multiple positive reviews.
To increase your chance of hiring a top-notch subcontractor, reach out to the 3 subcontractors will the largest quantity of positive reviews, with very few, if any negative reviews. If the subcontractor has a large quantity of reviews, and the reviews are overwhelmingly positive, chances are this person or company produces consistent, high-quality work.
By reaching out to 3 subcontractors to get quotes, you are doing yourself an additional favor because you can experience the professionality of each subcontractor in person when you meet them. One solid indicator of the subcontractor's aptitude is the level of organization and professionality they show with the paperwork involved in their quote. If someone is not willing to take the time to put together a neat, coherent quote, what makes you think they will demonstrate quality when it comes to your project?
If you get past this step and are satisfied with the work from your first couple of subcontractors, congratulations! From here, things only get easier. Once your establish a short-list of subcontractors that you deem dependable and consistent, who produce high-quality work, you can leverage their networks. If you have a phenomenal carpenter and you need an electrician, ask your carpenter who his favorite electrician to work with is. Chances are he will have someone for you. Great subcontractors love to work with other great subcontractors on jobsites because it makes the process smoother for everyone involved. If you follow this process, you should be able to build a strong network of subs that you can use on multiple projects, over and over.
Now, this next part is especially important for real estate investors and newer general contractors. When you find awesome subs, you want to keep them around and you want them to prioritize your projects. Top-notch subcontractors are usually busy with boatloads of work because there is demand for their quality work and consistent communication. There are a few things you can do to keep your good subs around and keep your projects at the top of their schedules. First of all, it is crucial to pay your subs on time. Subcontractors love being paid on time. Who wouldn't?!
Second, be understanding when unforeseen issues pop up. Construction is not done in a vacuum. Certain projects can be very complex and surprises are not out of the ordinary. Great subcontractors are good at predicating potential scenarios, but nobody can say for certain exactly what is going on behind the walls of every home or commercial building.
Last but not least, do not always select the low bidder. It is wise to get multiple quotes even once you have an established team of subcontractors to keep everyone honest on pricing. But, you want to give the nod to your go-to subcontractors more times than not. Going with the lowest price is not always the best method in the long-term because you are not pumping consistent work to your best subcontractors and you are not displaying trust in them. It is also not always the best move in the short-term because what you pay in additional labor may worth it on the basis of the established line of communication between you and this particular subcontractor, as well as between this subcontractor and the other subcontractors that you consistently hire.
Taking the time to find great subcontractors or great general contractors who will bring them to the table for you, you will improve the quality of your projects and reduce your stress significantly.