Q&A with our Leadership Team

Tim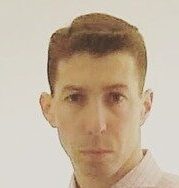 Joe
Where are you from?
---
Born in Malden Hospital lived in Malden for about 9 months then in Everett until I went off to college.
---
What college or university did you attend?
UMASS Dartmouth, Northeastern University
Sacred Heart, UMass Boston, and then Northeastern for a graduate program in Construction Management
---
What is your construction experience including past jobs and experience at Principal Builders?
George B.H. Macomber Co. 2000-2003, Plumb House, Inc. 2003-2006, Legacy Builders 2006-2010, Principal Builders 2010-present
Plumb House Inc 2003-2009 first as a controller then 5 years as a Project Manager, Principal Builders 2010- present
---
What, in particular, makes you an effective general contractor?
Strong communication, experience managing a variety of projects in size and scope, critical thinking and problem solving skills, ability to articulate and clearly present information and solutions to clients
Communication skills, strong understanding of the entire construction process from planning and budgets through estimating and the value engineering process straight through construction and turnover.  Strong background in finance, management and project management having performed worked in high end residential, multi-unit, mixed use, non profit, commercial, educational and industrial sectors of the industry
---
What licenses/certifications do you have?
MA Unrestricted Construction Supervisors License, MA HIC License, OSHA 30 hour
Unrestricted Construction Supervisor's licensed OSHA 30, MA HIC license, First Aid and CPR, Dale Carnegie Leadership Training
---
What are some of your hobbies?
Golf, Coaching kids' sports
Fishing, Running, Biking, Basketball, Time with my kids, Watching sports